NEWS
Kate Walsh Talks Love, Divorce & Crank Calls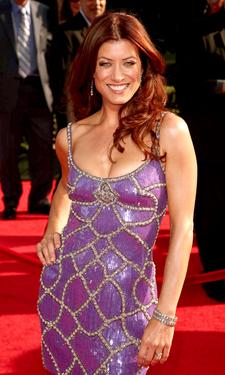 Kate Walsh has had an amazing past few years. A brief stint on ABC's Grey's Anatomy in 2005 led to her own spinoff show, Private Practice, making her a household name.
But in a new interview with Redbook, the actress shares some of her not-so-happy times--most recently her whirlwind romance, marriage and divorce from Alex Young.
CLICK HERE for OK!'s Exclusive Photo Shoot from Kate's wedding day.
"I don't think anyone gets married thinking that they will get divorced," Walsh says. "We certainly did not. Alex and I still care for each other, and I wish him nothing but the best. The silver lining to this, however, is that I have a wonderful family and a great group of friends who really showed their support and encouragement and for that I am truly grateful."
Article continues below advertisement
Walsh is quick to add that she doesn't wallow in self-pity. When asked to describe herself in three words, she blurts out "funny, willful," and--"troublemaker."
And art seems to be imitating life on the set of her own show, Private Practice. This month, her character, Dr. Addison Montgomery, returns to the set of Grey's Anatomy, where she and Dr. Derek Shepherd (Patrick Dempsey) ties up some loose ends. "We explore the history of Addison and Derek, and they get this sort of closure," Walsh says. "That's been really fun to do, because they got divorced and that was the end. Now this is facing it and dealing with it."
But back to that troublemaking trait---when asked what mischief she most misses getting into, Walsh says, "I still like to make crank calls! Remember when you could mildly stalk a guy? Not anymore man. They can be at your front door in five minutes. There's just no mystery now."