NEWS
Kate Winslet is Suing Mad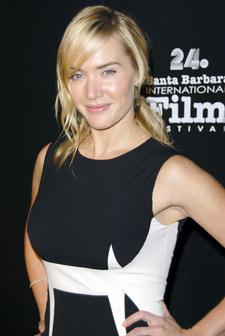 Kate Winslet, role model for women everywhere who don't fit into Hollywood's traditional ideal body, is so protective of her status that she's just mad enough to sue a publication that says she lied about her fitness habits.
The Oscar winner is suing the Daily Mail, a UK tabloid, saying they libeled her in an article called, "Should Kate Winslet Win an Oscar for the World's Most Irritating Actress?" She's seeking around $225,000 in damages.
Article continues below advertisement
It's not the irritating part that has her up in arms, leaving her "distressed and embarrassed" and feeling that they had "injured her personal and professional reputation," however.
"Winslet was particularly upset by what she regarded as the very unpleasant and nasty way in which the article was written," according to her April legal filing.
The tab questioned a quote she gave to Elle, where she said, "I don't go to the gym because I don't have time, but I do Pilates workout DVDs for 20 minutes or more every day at home."
The Daily Mail writer, Liz Jones, claims she had succumbed to Hollywood pressure and slimmed down, saying she "has become, in my opinion, as drippy and as impossibly vain as the rest of them."
"She caught a nasty dose of Hollywooditis. It happens to the best of them, of course it does," wrote Jones. "It is the duplicitousness that enrages me and most other women I have spoken to."
Kate doesn't want the tabloid to reprint their claims, however, they are so far refusing the ban.