NEWS
Kate Winslet "Thrilled" About Oscar Nomination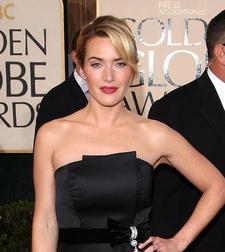 It's been a great few weeks for Kate Winslet, as she not only scored two Golden Globes for her work in The Reader and Revolutionary Road, she also just wrangled herself an Oscar nomination in the Best Actress category.
"I'm extremely happy to have been nominated. And very fortunate," the British beauty tells OK! in a statement released after hearing the good news. "Playing Hanna Schmitz will always remain one of the biggest challenges I've ever been blessed with."
Article continues below advertisement
And for Kate, it's not just about acting — it's about getting the chance to work with great people. "I'm genuinely thrilled not just for myself but for the wonderful Stephen Daldry and David Hare," she says, referring to The Reader's director and screenwriter, both of whom were nominated in their respective categories. "These nominations are a testament to their unwavering commitment to this film. And I'm also very happy for all the people in Germany whose hard work on The Reader has been rewarded by these nominations."
And in a nod to two great filmmakers, who both helped to produce the film — and who both tragically passed away during its creation — Kate exclaims, "Surely Anthony Minghella and Sydney Pollack are smiling down on us today!"