NEWS
Katherine & Josh: Style Wars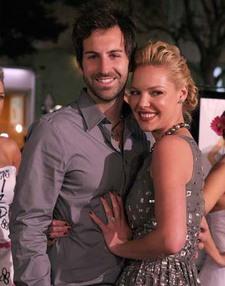 After two months of marriage, Katherine Heigl and Josh Kelley are already experiencing the complexities of sharing a life and home.
A friend of Katherine tells OK!, "They love each other but they can't agree on whose style should be reflected in their beautiful new home." The pal says the Grey's Anatomy actress, 29, is a traditional girl who loves Old Hollywood glamour, while singer Josh, 28, would rather their L.A. be more comfy than flashy.
Article continues below advertisement
Luckily, they've found a solution. The pal says, "They comprimised on the style of the main living areas, but have a room each to decorate how they want."