NEWS
Katherine McPhee Mugs For Neutrogena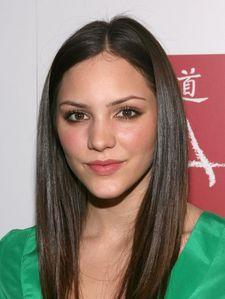 American Idol alum, Katherine McPhee, will be soon be flaunting her flawless face all across America. E! News is reporting the 24-year old singer signed a two-year endorsement deal with Neutrogena to be the new 'flawless' face of the skin care company's anti-acne product line.
While Neutrogena has yet to make an official announcement, a source close to the deal says McPhee was paid more than $500,000 to represent the company. The Idol star shot her first commercial for the line in L.A. on March 16. The ad will hit the small screen in the next few months, with print ads following suit.
Article continues below advertisement
McPhee's rep had no comment. The singer is the latest young star to log face time with the cosmetics giant. Jennifer Garner represents Neutrogena's anti-aging line, and is contracted with the company through December. Hayden Panettiere, Vanessa Hudgens, Mischa Barton and Jennifer Love Hewitt have also lent their mugs to Neutrogena ads.