NEWS
Kathie Lee Gifford Admits She Saw Taylor Swift Crash the Kennedy Wedding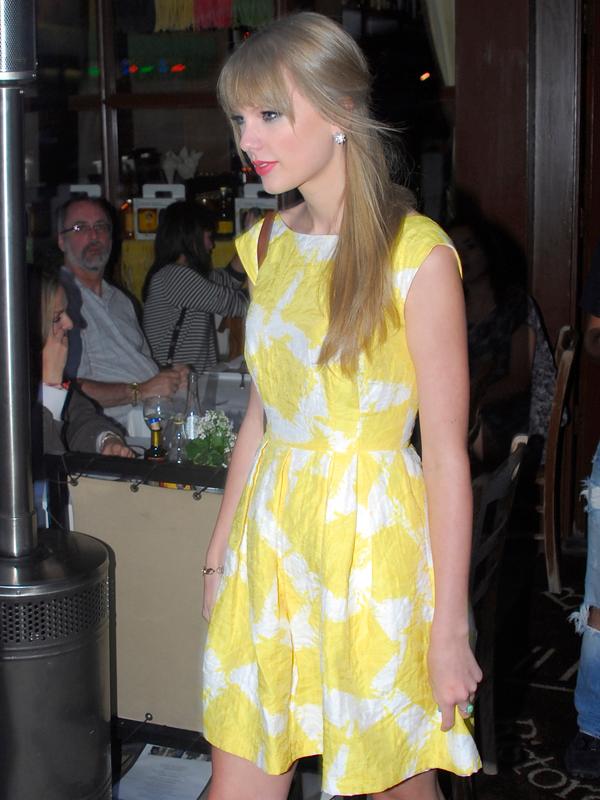 Poor Taylor Swift. Kathie Lee Gifford is telling everyone she's a wedding crasher.
The talk show host is able to give a first hand account of what happened at the Kennedy nuptials Taylor has been accused of crashing last weekend because she was there.
OK! GALLERY: TAYLOR SWIFT REUNITES WITH EXES TAYLOR LAUTNER & JOE JONAS AT TCAS; WINS FIVE SURFBOARDS
The 22-year-old and her boyfriend Conor Kennedy showed up at Kyle Kennedy's wedding and according to the bride's mother Victoria Kennedy, the country singer was not invited nor welcome at the bash because she was afraid her presence would take away from her daughter's day.
Article continues below advertisement
Vikki explained to the Boston Herald that her cousin Conor had been invited, but did not RSVP. Instead he got in touch shortly before the ceremony and asked if he could bring Taylor.
OK! GALLERY: TAYLOR SWIFT LINKS ARMS WITH FRIENDS & SHOPS IN RAINY LONDON
"They texted me an hour before the wedding and asked if they could come," Vicki said. "I responded with a very clear, 'Please do not come.' They came anyway. ... I personally went up to Ms. Swift, whose entrance distracted the entire event, politely introduced myself to her, and asked her as nicely as I could to leave. It was like talking to a ghost. She seemed to look right past me."
Taylor's camp said she was invited, but Kathie Lee said she was not. The 59-year-old is the stepmother of Vikki and talked about the incident on the Today Show.
In the video below, Kathie Lee said, "The truth is, because I was there, Vicki's account is accurate. She confirmed the couple were asked to leave "twice."
"I was out in the hallway, she Taylor was waiting, standing around, and he came out, took her by the hand and they left," she explained.