NEWS
Katie Couric Not Leaving CBS Yet; Will Be Announcing Departure Soon, Report Says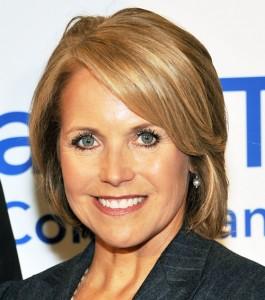 Despite the rumors, Katie Couric has not officially quit her job as CBS Evening News anchor. But is she planning her departure?
According to TMZ sources, "Katie has no hard feelings toward CBS and may end up staying at the network, but feels her role as anchor of the CBS Evening News has been way too confining."
OK! NEWS: KATIE COURIC TO LAUNCH A TALK SHOW?
Katie wants to branch out into a syndicated talk show, the report says, and she is allegedly in talks with CBS, NBC, CNN and ABC to further her career and hopefully have a syndicated show by September 2012.
Article continues below advertisement
The report also says it's "not 100%" that Katie will leave CBS News, but its most likely a matter of timing before she announces her exit.