NEWS
Katie Gets Mad About Suri!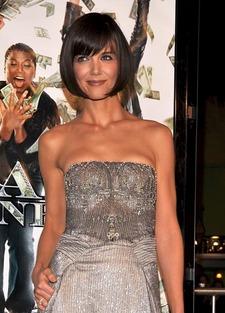 Katie Holmes beamed on the red carpet of her new comedy Mad Money. Katie's no stranger to red carpets, but she's usually out promoting one of husband Tom Cruise's endeavors. But, last night was all about her.
Extra spoke to the star about her little girl Suri. "She's talking so much. More and more every day," she added, "It's beautiful to watch. And she's running around. We're painting. We're coloring. It's incredible."
Article continues below advertisement
She continued to gush about their little girl, who will turn two in April, and admitted she thinks Suri looks more like Tom. "I see it and then I see a lot of Tom and then I think she's her own person."
Speaking of Tom, Katie gets all giddy when talking about her marriage to the Hollywood mega star. "It marriage gets better and better every day," she admitted.
For more with Katie, check out Extra tonight.