NEWS
Katie Holmes' Broadway Play to Close Seven Weeks Early: What We Want to See Her Do Next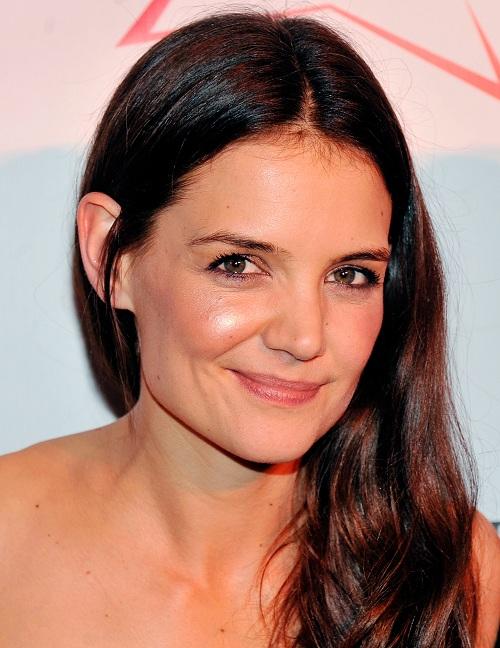 The reviews have been shaky from the start, so no one was surprised when it was announced that Dead Accounts, the broadway drama Katie Holmes stars in, will be closing Jan. 6 -- seven weeks early.
The play was Katie's first big project after divorcing husband Tom Cruise. We wish it had been more successful, but you know, they can't all be hits. Here are some things we'd like to see Katie do next:
1) Fashion Documentary
Article continues below advertisement
Katie showed her line, Holmes & Yang, at New York Fashion Week in September. She will also appear as a guest judge on Project Runway All Stars Thurday, Jan. 3. Based on the previews (and every other time we've seen Katie interact with people), we think she's adorable, personable and animated! We'd love an inside look at the creation of her fashion line!
2) Her Own Sitcom
We would love to see Katie back on our TVs in a permanent way (guest spots on How I Met Your Mother are just not cutting it). We know she can be funny, and there is no better way to make people forget the drama of her real life than by making them laugh each week. We picture Katie as a modern-day Mary Tyler Moore, living alone in a city and climbing the corportate ladder. Also, as a single woman, Katie's character would have a bunch of potential suitors -- think of the inside jokes the writers could make! Added bonus: loads of guest-star potential from the Dawson's Creek days.
3) Dawson''s Creek Reunion
Speaking of Dawson's Creek, we would love to see a reunion. We know it's not exactly an original idea, but 2012 was flooded with nostalgia and we are 100 percent for keeping it going in 2013. There is that pesky problem of Jen Lindley (Michelle Williams) dying at the end of the series, but we don't see why that should stop them. At the very least, we'd love a reunion of the actors on a talk show, the way Jimmy Fallon reuniited the cast of California Dreams in 2010.