NEWS
Katie Holmes' Brother-in-Law Dies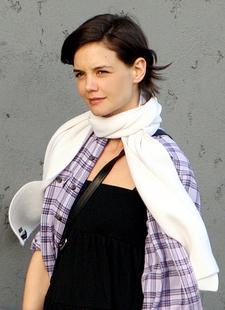 After the news broke that Katie Holmes' brother-in-law, Joseph Fretti, 48, was found dead in Sarasota, Fla. on April 12, reports indicated he was a victim of apparent heart failure.
Chief Medical Examiner Dr. Russell S. Vega tells OK! there is no official cause of death as yet. An autopsy was performed April 13, but only preliminary findings have been established.
Despite the final results not being ready, he does not believe that Joseph was a victim of violence.
Article continues below advertisement
"He was found by a friend at his mother's house and there's no suspicious of foul play of any kind or violence that we're aware of," Vega tells OK!.
Joseph, who is married to Katie's older sister Tamara, was in Sarasota visiting his mother with his two young children.
Reporting by Laura Lane