NEWS
Katie Holmes Heads to Broadway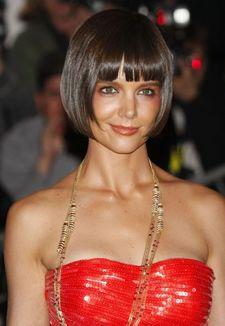 While the ink isn't yet dry on the deal, it is all but certain that will make her Broadway debut this Fall, playing Ann Deever in the revival of Arthur Miller's All My Sons.
Discussions to bring the actress to Broadway were confirmed back in March, and now a deal seems inevitable. Producer Eric Falkenstein tells OK! he thinks Katie is perfect for the part.
"Katie is very well suited for the role of Ann," he says. "There is an additional layer of soul to Ann and from the work I've seen of Katie, she has always impressed with multi-faceted characters. She would nail it."
Article continues below advertisement
Falkenstein also feels that Mrs. Cruise's star-power won't overshadow her acting ability. "Despite being in the spotlight and her celebrity status, the fact remains that she has a tremendous record of performances," he says. "I think Katie is a tremendous actor. Whenever she decides to come to the stage she'll be terrific."
All My Sons will hit Broadway with a preview in September and open a month later in October. A formal announcement is expected to take place within the next 10 days.