NEWS
Katie Holmes Means Business!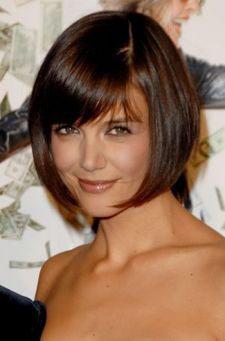 Guests at New York's famous Carlyle hotel saw a serious Katie Holmes conducting business meetings there on May 22 and 23.
"This is a different Katie than what we've seen when she was here with Tom," a guest tells OK!. "She was very serious in a series of business meetings to discuss her Broadway debut. She was listening intently and jotting down notes."
The guest continued, "At one point, her phone rang and she silenced it to focus on the meeting."
Article continues below advertisement
Katie, 29, is expected back in NYC this week as she prepares for her run in the play All My Sons. "She'll go back home to L.A. and visit a few times, but she's going to make her primary residence NYC and she seems pretty excited about it," says a source close to Katie.
A Broadway insider tells OK!, "Katie is a very strong and determined young lady who isn't afraid of hard work to get what she wants."