NEWS
Meet Katie Welch, Hollywood's Best Kept Secret — & The Music Industry's Next Big Star
Katie Welch is used to performing for celebrities night after night in the most popular bars and restaurants of Los Angeles, but she's about to become a star herself with her new visual album, Typical Psycho. Filled with songs about Katie's own story of "self-discovery and redemption" within the music industry, the album will showcase Katie's unique sound, one she dubs "cinematic pop soul."
While Katie may not be a household name just yet, she can already count several Hollywood celebs as her top fans, including Tobey Maguire and her BFF Sarah Hyland. Read through to find out what they already know about Katie — that she's the next big thing!
Article continues below advertisement
OK!: What is your new album, Typical Psycho, about?
Katie: I have always wanted to do one very cohesive project that tells one full story. My producers and I have been writing a bunch of songs, and I just found these four songs that not only explain my story in a specific relationship but also my story with the industry. It's a story of self-discovery and redemption and triumph.
OK!: Why did you want to make Typical Psycho a visual album?
Katie: Once I had these four songs for the EP, I was big dreaming and spit balling with my friends. A lot of my friends are in the film industry, and I asked, "What if we did four music videos?" I was kind of shocked when they all said, "Ok, let's do it." So we rallied together. I got four amazingly talented directors, everybody worked for free and pulled every last favor they had, and we pulled it off. Everybody was so collaborative. There is a narrative between all the videos. They're very different stylistically, but the theme is the same throughout.
Article continues below advertisement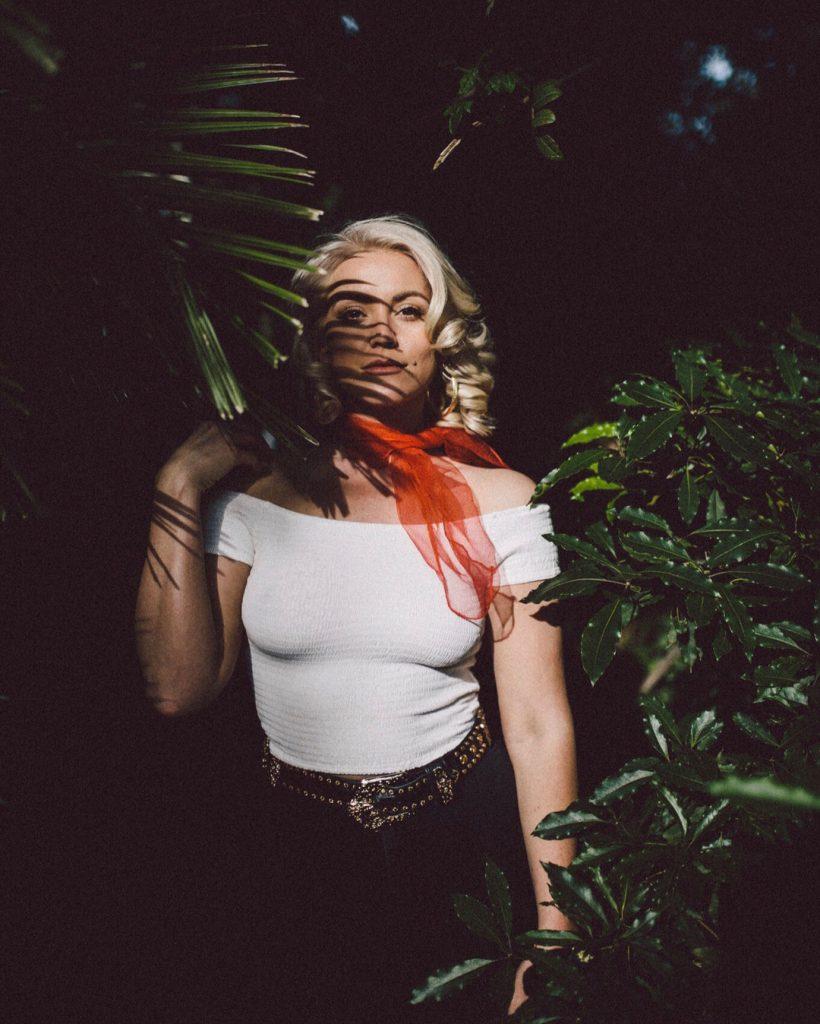 OK!: Do you write your own music? What's your writing process like?
It's always different. I write a lot of poetry, so sometimes I'll write something, go sit with my producers, and they'll start playing chords, and we'll come up with a whole song. Or sometimes they already have a track made, and the song will flow. I love writing with other writers. Some songs take six months to finish. Others take an hour. It's always different depending on what the vibe is.
OK!: If a person had never heard your music before, how would you describe it?
I call it cinematic pop soul, because my background is in pop and jazz, and my producers do a lot of film scores and trailer music. They have this very epic, cinematic feel.
OK!: Do you have a particular style of music you prefer to listen to?
I grew up dancing, so I was exposed to so many different types of music my whole life, everything from classical music doing ballet to classic rock and old school hip hop. But in my apartment, I listen to jazz. Music is the thing that connects us all, so good music is good music.
Article continues below advertisement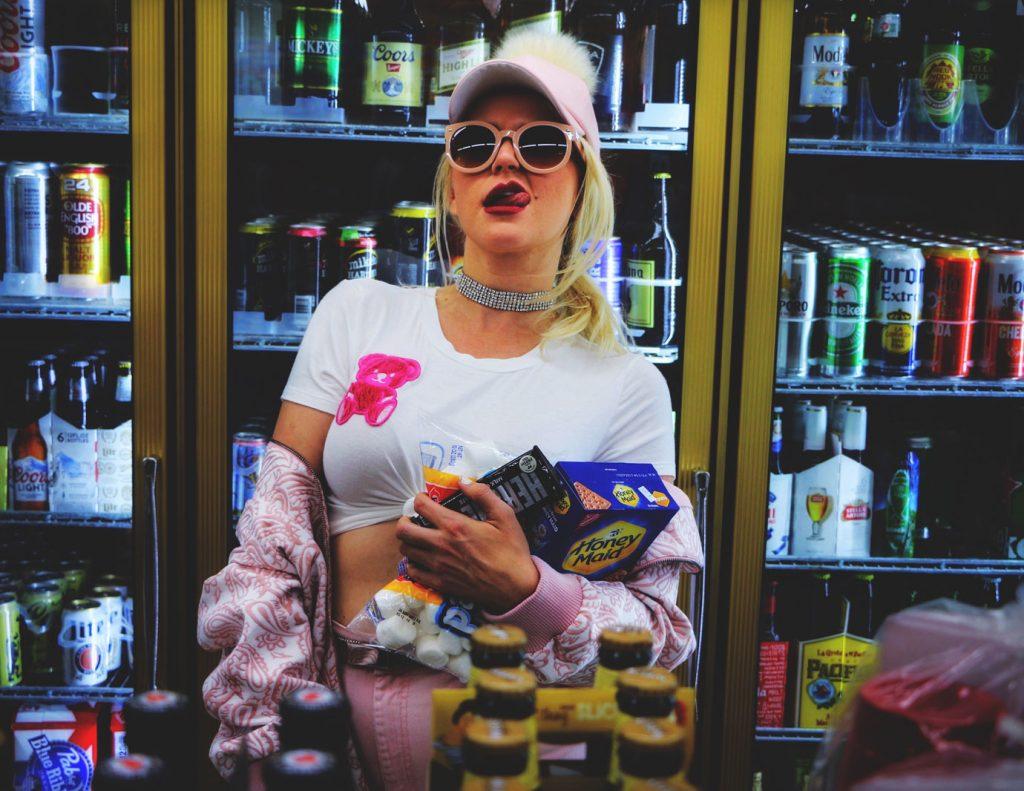 OK!: Have you always wanted to pursue a career in singing?
I always loved it. When I was younger, I wasn't sure that it was attainable. I'm from South Florida. It's a tricky thing to navigate and figure out if you have no background or understanding of it at all. When I was in college, I was in this girl group. Our vocal director, Sisaundra Lewis, who was on season six of The Voice and Celine Dion's vocal director back in the day, told me, "You could do this." So I jetted off to L.A. on my own, not knowing a soul but my manager, and I've just been figuring it out ever since.
OK!: What was it like taking that leap of faith and moving to L.A.?
I think it might be the craziest thing I've ever done. I did not know a soul but my manager. I came out to visit, but once I got out here, something came over me, and I thought, "This is where I need to be." I went back home and packed up all my stuff and moved two weeks later.
OK!: You've performed at some of the most exclusive hot spots in L.A., including the W Hotel's Hollywood Jazz Night and the prestigious HBO Golden Globes After-Party. How would you describe the city's music scene?
Article continues below advertisement
In the last five years, the live music scene in Los Angeles has absolutely had a full resurgence. When I first started out here, the main music venues were really the only places to go see live music. And now almost every bar and restaurant has performers every night, and there's so much more opportunity for people to get up and be heard, which I think is incredible.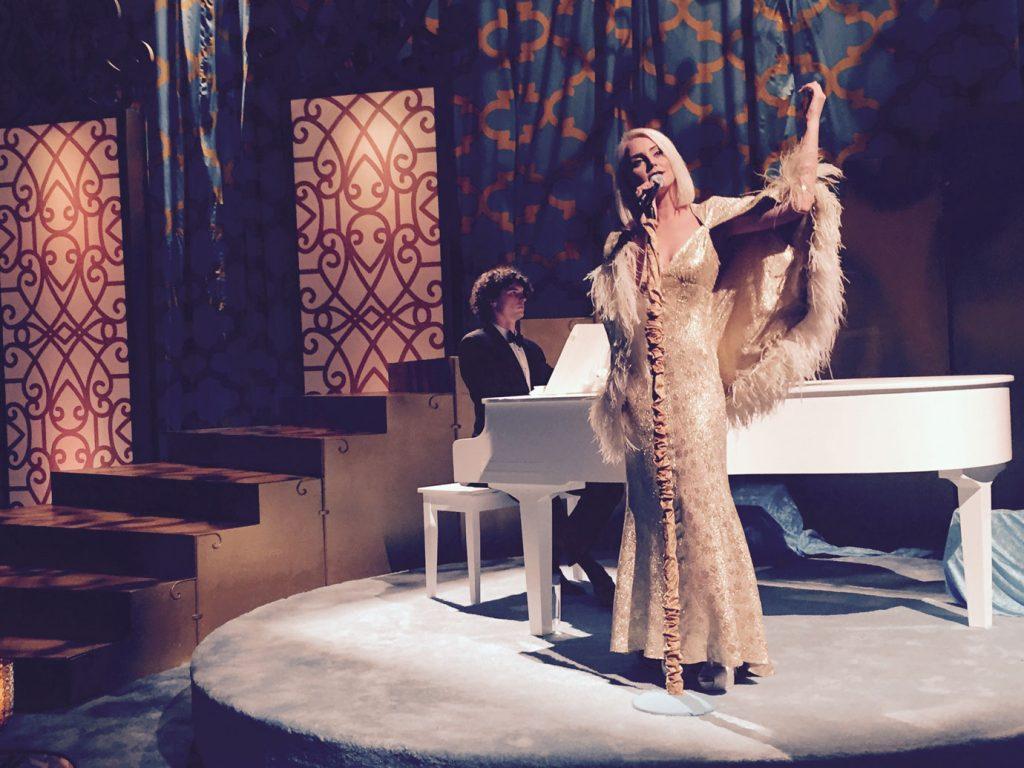 OK!: Performing in L.A., you must run into celebs at your gigs all the time. Who are you some of your celeb fans?
Johnny Galecki from The Big Bang Theory is so sweet. His bass teacher is a band leader for a lot of the jazz nights, so he always comes out and supports. Tobey Maguire comes to our jazz nights at Delilah. It's wild. But you know what? They're so receptive and wonderful, and especially when the music's good, they're just happy to hear good music and be entertained, like any of us.
OK!: You and Sarah Hyland are good friends and even showed off matching dinosaur tattoos on your Instagram in a picture that went viral. How did you two become friends?
Article continues below advertisement
She's one of my very best friends in the entire world. We met out here when we were young and fairly fresh. And that dinosaur tattoo was a spontaneous little thing we decided to do. I don't think either one of us thought the world would be so enthralled!
OK!: Has Sarah ever given you any advice on how to get by in show business?
Absolutely, she has given me huge insight that I'm eternally grateful for, and she's always incredibly supportive. She's a phenomenal human being.
For more information on Katie's album Typical Psycho, make sure to follow her on Instagram at @imthekatie for song teasers, music video trailers, and more! Plus, follow her to find out where you can catch her perform in L.A.!