NEWS
Katie's Broadway Name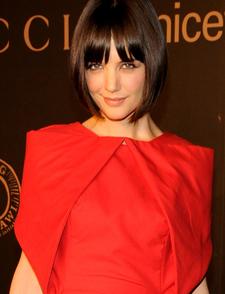 What's in a name?
Not much for Katie Holmes.
Although husband Tom Cruise insists on calling her by the more mature "Kate," Katie has opted to stick with her girly nickname professionally — and she'll continue to do so on Broadway as well.
"A lot of discussion went on around her name and billing for Arthur Miller's All My Sons," a Broadway insider tells OK!. "Eventually, it was Katie herself who insisted that she wanted to remain Katie Holmes on Broadway."
Article continues below advertisement
The 29-year-old also made a point of not receiving first billing on the play's poster.
"In fact, her name appears last," the insider says.
Further proof that Katie's not using her husband's celebrity power to win favors?
Forget movie-set trailers or glamorous dressing rooms — Katie has a small room with a sink, mirror and shared bathroom.
Katie is set to make her stage debut this fall.