NEWS
Katy Perry Brings Light to Religious Upbringing in 'Rolling Stone'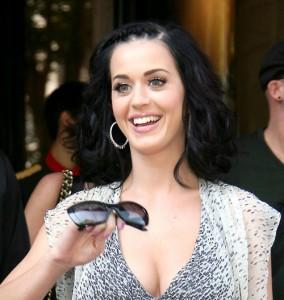 Katy Perry may have become a pop singing sensation based on the lyrics, "I kissed a girl and I liked it," however, she grew up in a very religious environment, in a household run by her minister parents. In the new issue of Rolling Stone — featuring Katy on the cover in lingerie — the singer opens up about how religion played a big role in her childhood. "I wasn't ever able to say I was 'lucky' because my mother would rather us say that we were blessed, and she also didn't like that lucky sounded like Lucifer," Katy told Rolling Stone — via MTV News — in the new issue, hitting newsstands Friday. "Deviled eggs were called 'angelled' eggs. I wasn't allowed to eat Lucky Charms, but I think that was the sugar. I think my mom lied to me about that one."
Article continues below advertisement
Katy has "Jesus" tattooed on her wrist, and explained that her parents channeled God regularly while she was growing up.
OK! NEWS: KATY PERRY'S PRE-WEDDING WORKOUT
"Speaking in tongues is as normal to me as 'Pass the salt.' It's a secret, direct prayer language to God," she added. "That's their gift."
Katy is gearing up for the release of her highly-anticipated album Teenage Dream, which she has slowly been leaking tracks from.
And on Sunday she will host the Teen Choice Awards alongside the leading men of Glee.
Wonder how Katy's parents feel about fiancé Russell Brand's recent shoot for his film Arthur — where he strips down to his skivvies while filming a wedding scene in a cathedral!