NEWS
Katy Perry Debuts New Single 'Wide Awake' at 2012 Billboard Music Awards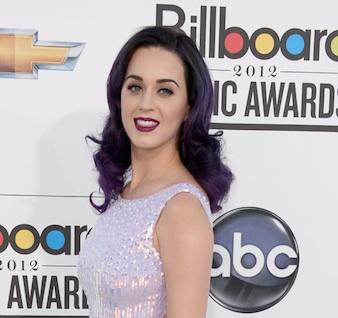 Katy Perry knows what she's doing, that's for sure. On the heels of releasing her single "Part of Me" at the Grammy Awards, the "California Gurl" singer released "Wide Awake" at last night's 2012 Billboard Awards.
OK! NEWS: RUSSELL BRAND UNFOLLOWS KATY PERRY ON TWITTER
If you're thinking the song sounds a little like a big ol' adios to her ex-husband Russell Brand, then you may be right! The lyrics are: "I wish I knew then what I know now/Wouldn't dive in, wouldn't bow down/Gravity hurts/You made it so sweet 'til I woke up on the concrete." Ouch!
Article continues below advertisement
OK! GALLERY: KATY PERRY & LIONEL RICHIE ARE HONORED AT THE NARM MUSIC AWARDS GALA
According to Celebuzz, during a recent interview Katy talked about her personal songs and getting her feelings out there instead of keeping them bottled up inside. "Well, there were two songs that I had from "Teenage Dream" that I couldn't put on, it was 'Part of Me' and 'Dressing Up.' And then I knew we were doing the re-release and so I was like, 'I got to get in the studio,' because I can't wait eight months to be able to put out this feeling that I'm feeling right now, 'cause God knows it would take eight months to do another record. I couldn't do it on the fly, to set up records it takes time."