NEWS
Katy Perry Talks Russell Brand Heartbreak, Is Spotted Out With New Man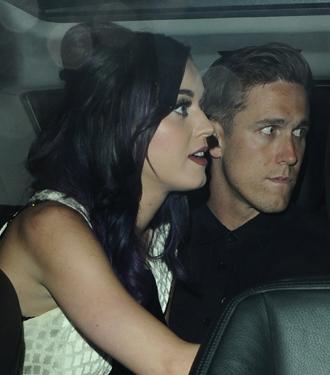 Katy Perry appeared on The Graham Norton Show yesterday and talked to the British funnyman about her untimely split from ex-husband Russell Brand. Unforunately, the break happened right smack in the middle of her 11-month long California Dreams tour.
OK! NEWS: KATY PERRY 'PART OF ME' TRAILER RELEASED
Katy and Russell wed impulsively in October of 2010 only to file for divorce a short year later in December of 2011. When the marriage was unravelling, Katy was expected to entertain millions of people with a broken heart.
Article continues below advertisement
Some of this is footage is featured on Katy's debut film, Part of Me, where she told Ellen DeGeneres last month she thinks it's important to show celebrities aren't perfect.
"I love being onstage, and even though I went through some pretty tough times last year, I had to separate that because I know my problems are my problems and they are not the audience's problems," she told Graham. "They are here to see a show and to be entertained, so I got on that lift, put a smile on my face and went up (on stage) with my t**s spinning!"