NEWS
Katy Perry vs. Rihanna? Watch The Previews (And Vote!) For Both Their New Music Videos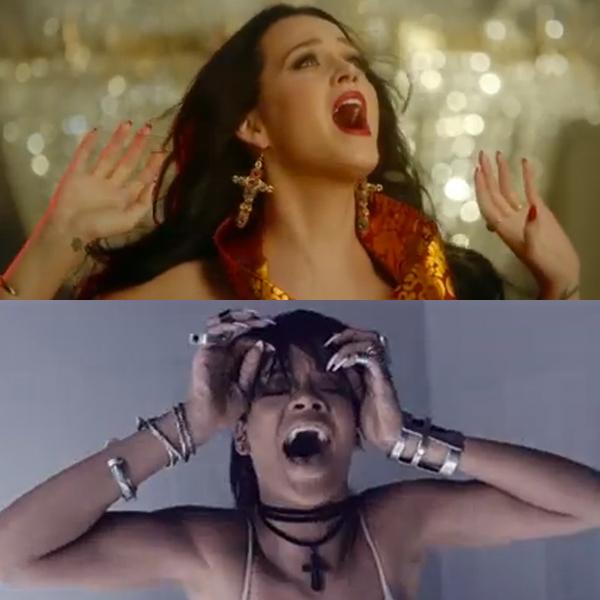 Hey, doesn't new music come on Tuesdays around here? Oh well. We're not complaining that both Katy Perry and Rihanna have recently released new teasers for their upcoming new music videos. Separately though. No, the Katy/RiRi collab hasn't happened yet. Holding our breaths for that one. Anyway, get the deets, watch the videos and then vote for the video you're most excited for below...
Article continues below advertisement
If Katy's 2013 MTV EMAs performance was a preview of what's to come with "Unconditionally," this video is going to be completely different from anything we've seen in pop music before. Watch the teaser below (apparently in the full video Katy gets hit by a car, which she has said is a metaphor for getting "hit" by love when you least expect it), and then be sure to tune into MTV on Tuesday night to see the premiere of the video in its entirety:
youtube=https://www.youtube.com/watch?v=6y9WZgbXM04&w=640&h=360
OK! News: Is Katy Perry Getting Engaged Soon?!
As for RiRi? She released the full video for "What Now" just now and it's below. And in other Rihanna news, you'll want to tune into next week's American Music Awards. Rihanna is going to perform and is also getting the show's first-ever Icon Award! #RihannaNavy, you win again.
youtube=https://www.youtube.com/watch?v=b-3BI9AspYc&w=640&h=360