NEWS
Katy Perry's 'Sesame Street' Appearance Has Been Pulled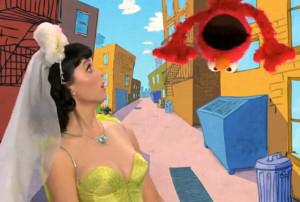 It's not a sunny day for Katy Perry. The singer's schedule Sesame Street appearance has been pulled from the 41st season premiere this Monday, Sept. 27 due to the response a YouTube clip of the show received from Sesame Street fans. OK! GALLERY: KATY PERRY GETS BLOWN AWAY BY RUSSEL BRAND
According to a statement from Sesame Workshop, producers of Sesame Street have decided not to include a scheduled appearance by Katy in the PBS broadcast.
Article continues below advertisement
OK! VIDEO: KATY PERRY PERFORMS "HOT & COLD" PARODY ON SESAME
"Sesame Street has a long history of working with celebrities across all genres, including athletes, actors, musicians and artists. Sesame Street has always been written on two levels, for the child and adult," the statement reads. "We use parodies and celebrity segments to interest adults in the show because we know that a child learns best when co-viewing with a parent or care-giver. We also value our viewer's opinions and particularly those of parents."
"In light of the feedback we've received on the Katy Perry music video which was released on You Tube only, we have decided we will not air the segment on the television broadcast of Sesame Street, which is aimed at preschoolers. Katy Perry fans will still be able to view the video on You Tube."
Watch a clip of Katy's appearance below. Do you agree it should have been pulled?
What do you think the main problem is with Katy's appearance? Do you think her outfit had anything to do with poor feedback or is it the song?
Hopefully the singer isn't too disappointed by the news. It looks like she may be more focused on spending time with her fiancè, Russell Brand, anyways.
Katy Tweeted a pic saying "We've relocated..."