NEWS
Keanu Not Guilty in Pap Case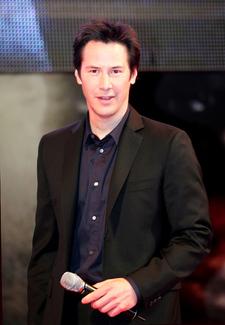 Some jobs are just dangerous, especially if you're a paparazzo taking pictures of Keanu Reeves when he isn't feeling particularly photogenic.
The photog, Alison Silva, claimed that the Speed actor hit him with his Porsche, knocking him down and causing him to "permanently" injure his wrist in March 2007 as the papster tried to shoot a few pics of the celebrity.
However an L.A. jury ruled unanimously that Keanu isn't responsible for the alleged injuries the snapper suffered after the incident, including an injured wrist, according to TMZ.
Article continues below advertisement
Maybe that'll teach him to get out of the way of a cagey celeb next time.