NEWS
Ke$ha Gets Angry When Boys Don't Text Back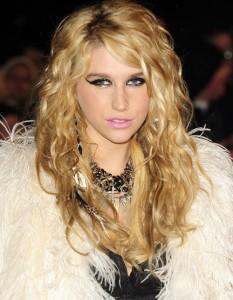 Ke$ha takes OK!'s Last Word interview in the issue out now. The singer, 23, is touring with Rihanna in support of her debut album Animal.
In this interview, she comes clean about her pet peeves, lying, laundry and Alice Cooper.
This is what you won't find in the magazine.
Last time you lied?
Three days ago. I was exhausted because of jet lag.
Last time you went home to Nashville?
It was after the flood happened. It was devastating to see.
Article continues below advertisement
Last time you saw your best friend?
My best friend is in my band. We went to the Natural History Museum in London and looked at dinosaurs.
Last time you felt starstruck?
When I met Alice Cooper at the Grammys. He's a legend and he's so epic - yet so down-to-earth.
Last chore or errand you did?
I do my laundry on a weekly basis.
Last time you took a risk?
Every time I get on stage.
Last thing you bought?
I just found a scarf in the middle of the street in London. I made the car stop and reverse so I could pick it up.
Last time you sang in the car?
One of my favorite records of all time, Love is Like Oxygen, came on in the car when I was in Detroit and I couldn't help myself.
Last time you felt angry and why?
I felt really angry when one of the many boys I like didn't text me back two nights ago, so I wrote a cheeky song about him.
Last time you saw Justin Bieber?
I saw him performing at Wango Tango in Los Angeles and he absolutely killed it. He was a headliner and was massively impressive.
Last time you saw Katy Perry?
It was at the Grammy Awards and I met her fiancé.
Pick up the OK! on newsstands now for the rest of Ke$ha's Last Word interview. The cover line is Jennifer Aniston/"Jen's a Mom."