NEWS
Keira's PSA Too Brutal for UK TV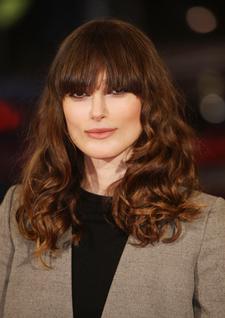 It's looks like Keira Knightley's hard-hitting domestic abuse PSA is a little too hard-hitting for its own good.
The shocking short -- in which Keira is brutally attacked by a man -- is so intense that the British advertising watchdog won't allow it to air on TV.
The censor, Clearcast, says that the Women's Aid charity will have to cut several scenes at the end of the video before they'll give it the green light.
Article continues below advertisement
According to E! Online, Women's Aid believes the spot is just an accurate portrayal of domestic abuse, and they says it unfair for them not to be allowed to show it.
"We were very careful to reflect what we had heard about domestic abuse from anecdotal evidence," charity spokeswoman Lucy Brown has said, adding that the spot -- which has been viewed online over 1 million times -- is working and receiving a positive response.
What do you think? Is the spot too graphic?