NEWS
Keith Urban Strikes A Balance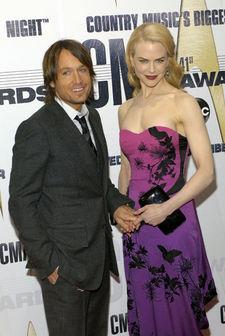 Being a father to Sunday Rose with wife Nicole Kidman has changed everything for Keith Urban.
"There's definitely a joy that is starting to come through that wasn't there before," he says. "It turns the message of the song."
Will he bring the family on the road or stay home?
"It's a combination of both," Keith says. "I love having Nicole out when I'm playing. It feels very complete and full to me to play. It feels very balanced. But at the same time, it's also work. So I think we'll just strike a balance between the two. I don't want to be away all the time either, but I love playing so it's just balance."
MORE ON:
Red Carpet Confidential
Article continues below advertisement
Catch Keith Urban on CMA Music Festival: Country's Night To Rock, which airs Monday on ABC.