NEWS
Kelly Bensimon Aimed for American Fame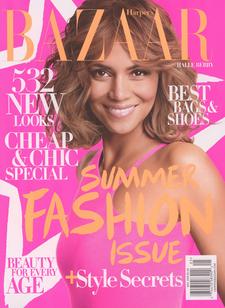 Kelly Killoren Bensimon had a simple reason for agreeing to become the sixth woman of Bravo's Real Houseives of NYC, and she's not afraid to admit it.
"I wanted to put my name up there," she tells Harper's Bazaar in their May issue, on stands April 21. "I was like, it's not enough for New York to know me. I wanted the rest of America to know me."
She might be slightly regretting her decision now, calling the show "Mean Girls for the over-40s. Fans also call her out for coming off as arrogant, haughty, and according to co-star Bethenny Frankel, "inauthentic." That label doesn't sit too well with the former model, author and jewelry designer.
Article continues below advertisement
"Is Bethenny a socialite? No. Will she ever sit next to Lauren duPont? No. Is she best friends with Aerin Lauder? No. Am I? No. Do I care? No. Does she? Oh, absolutely," she says. "She's not authentic. All she does is sit there and cry all the time. I'm like, you're crying about guys? And shut up."
Kelly seems a bit riled up in the interview, as she goes on, "Honestly, if being inauthentic means graduating from Columbia University, writing three books, starting two magazines, bearing two children, being the ambassador for wool, running a marathon for charity.... if that's inauthentic, tell me what authentic is."
The mother of two has recently been embroiled in a bit of a scandal over allegations that she gave her 30-year-old boyfriend a black eye.
"One of the worst things about putting yourself out there is exposing yourself to situations you never dreamed would be a reality," she says of the situation.
Well Kelly, your name is definitely out there!
Have a news tip or great photo you want to tell us about? Shoot us an e-mail: tips@okmagazine.com