NEWS
Kelly Clarkson Loses 18 Pounds in One Month and Says Her Fiancé Brandon Blackstock Was Her Inspiration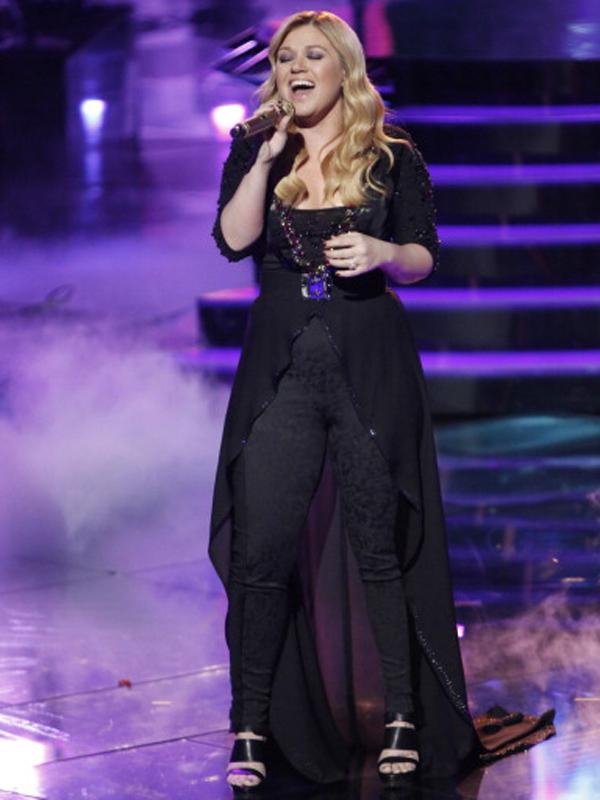 Article continues below advertisement
She added: "There's not a fad diet. I was working with a trainer. You'd be amazed the amount of weight you can drop by halving your portions," she said. "I know it sounds crazy, but do it for two weeks and watch what happens.' I just cut back my portions, I stopped eating late at night, and I work out a little more than I used to, and I literally dropped 18 pounds in a month. I think it happens when you get really busy. But when I'm on my off-time – girl, those 18 might come back."
The bride-to-be got engaged in December and says while she wants to look good and be healthy, she will never be obsessive or go to crazy extremes like some in Hollywood do to be ridiculously thin.
OK! GALLERY: TAYLOR SWIFT, KELLY CLARKSON AND MORE ROCK THE ACADEMY OF COUNTRY MUSIC AWARDS
"I'm not willing to do that. I'm willing to work a little bit because I want to be a healthy individual – which I always have been. I've put on weight, but that's just what I'm happy with at that moment."
And she says it helps to stay motivated when her fiancé works out with her.
"Brandon and I both have bikes on the back of the bus, and we both love the outdoors. Once your lifestyle becomes more active, obviously you drop weight."
RELATED NEWS: