NEWS
Pity Party? Kelly Clarkson And Usher Bond Over Their Divorces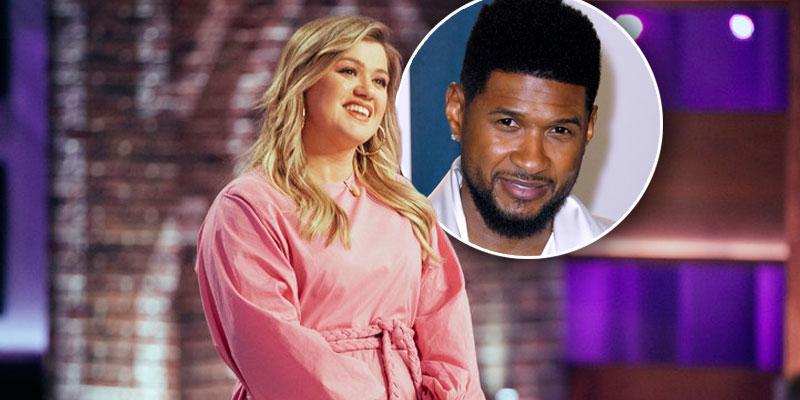 Getting through a divorce is not the easiest, but talking about it certainly helps. When Usher opened up to Kelly Clarkson about his divorce experience on The Kelly Clarkson Show, the show's host couldn't agree more.
The 41-year-old singer spoke about his new song 'Bad Habits,' revealing that he was inspired by his past relationship that weighed him down. The 'My Boo' singer added that everyone has bad habits stopping them from moving ahead in life.
Article continues below advertisement
BLINDSIDED: KELLY CLARKSON 'DIDN'T SEE' BRANDON BLACKSTOCK DIVORCE 'COMING'
"Not until, actually, we address them, do we begin to get over them, or maybe acknowledge that some of the trauma and drama that you're dealing with in your life comes as a result of you keeping it," Usher told Clarkson on the Tuesday episode of her talk show.
Clarkson, who recently announced her split from husband Brandon Blackstock, said Usher's new song really addresses these challenges. Usher added that the song specifically examines how the coronavirus pandemic brought new struggles into the relationship.
"Being able to have that very difficult topic and conversation examined in the song that I'm pretty sure people all over the world are now having is good," Usher said. "To deal with their significant others and have these very complicated conversations at home is tough."
SINGER USHER IS EXPECTING FIRST CHILD WITH GF JENN GOICOECHEA
Clarkson added that these new tensions surface because people are constantly around each other, which led Usher to talk about "ridiculously high" divorce rates. However, Usher said that the pandemic period has been a good time for self-reflection.
Article continues below advertisement
"At this point I think it's important for us to learn how to be honest with ourselves," said Usher, who's been divorced twice and is a father of two. "Eventually you get tired. The water gets really cold. Eventually, you have to restart, let it out and restart it."
Clarkson filed for divorce from Blackstock in July. They were together for nearly seven years and share two daughters — Remington, 4, and River, 6.
CARDI B, MARSHMELLO & MORE HELP USHER IN A NEW ERA OF PALMS CASINO RESORT
A source had told Us Weekly that the two "clashed on so many levels and being in quarantine together heightened their problems to the point of no return."
As for Usher, the singer parted ways with Grace Miguel in 2017 after being married for two years. They officially split in December 2018. Before Miguel, he was married to Tameka Foster, with whom he shared two sons, Naviyd, 11, and Usher V, 12.