NEWS
Kelly Osbourne Refutes "Wasted" Claims on Twitter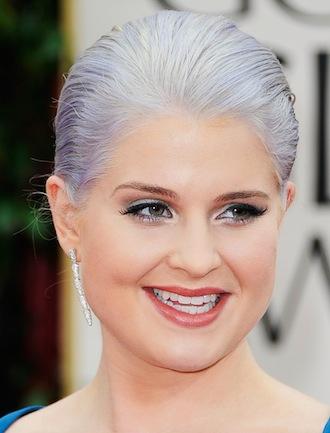 Fashion Police star Kelly Osbourne was spotted drinking with friends in Silverlake, Calif. last week, but the 27-year-old refuted any allegations that she has fallen off the sobriety wagon on her Twitter account Friday.
OK! NEWS: KELLY OSBOURNE GETS GLAM FOR DINNER IN LA
"Trust me I've worked to hard to go and f*** my life up agin you a******s! and thats quite frankly all i have to say on this stupid subject!" Kelly tweeted after reports surfaced claiming that a witness spotted the reality star "wasted," on Wednesday.
Article continues below advertisement
Radar Online originally reported that Kelly was even seen eating a cookie baked with marijuana outside of the Cha Cha Lounge and was so drunk to the point where "she almost fell," a couple of times.
But, the former Dancing with the Stars contestant claims that her night out was all in good fun and there is nothing to worry about.
OK! NEWS: SLIM KELLY OSBOURNE CONSIDERS GASTRIC SURGERY
"If I want to have a drink them Im going to have a drink Im 27 years old!" she added on Twitter.
Kelly made sure to directly point out that reports of her overly-drunken state were not true and quipped, "Is it anyones business NO?"
OK! NEWS: LIPSTICK COVERED KELLY OSBOURNE'S NIGHT OUT IN LONDON
To even further reiterate that she is still a responsible adult, the former Osbournes star stayed in on Friday night and tweeted, "is it weird that it's a friday night and I'm already in bed? You know your getting old when you have no desire to go out on a friday night!"