NEWS
Kelly Ripa's Lawyer Rips Tabloid Split Rumor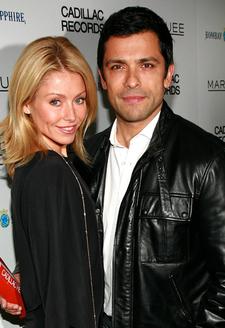 In response to a new tabloid report that talk show princess Kelly Ripa and her husband of 12 years, actor Mark Consuelos, were splitting, lawyers for the couple have come out swinging against the tabloid that originally published the specious story.
"There is not a shred of truth" to the story, reads the letter sent by Kelly's attorney to the newspaper in question. The legal eagle then goes on to defend the state of the couple's marriage: "Ms. Ripa and Mr. Consuelos are and remain happily married and living together at their home in New York City."
Article continues below advertisement
According to the lawyer, the story represents "little more than a cynical and malicious attempt to injure my clients and their family, to boost flagging circulation."
The letter finishes with a demand for a retraction from the Florida-based tabloid.