NEWS
Kelly Rutherford Allowed to Take Son to NYC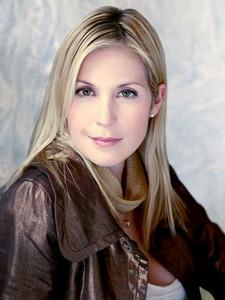 A judge has just ruled that Kelly Rutherford can take her son Hermes with her to New York while she films Gossip Girl.
Judge Michael I. Levanas told the actress she is free to leave on Sunday with her 2-year-old son, and that her estranged husband Daniel Giersch can go as well.
"This is not a difficult case to judge. I've got two great parents," Lavanas said. "I'm only concerned with what is in the best interest of Hermes. The only plan that does not harm Hermes is the one that lets the child see both parents every single day. The father said, 'I can be in New York with the child'. I applaud you."
Article continues below advertisement
Today was day three spent in court for Rutherford and Giersch. The Gossip Girl actress, who filed divorce papers on Dec. 30 and is pregnant with her and Giersch's second child, has been involved in a bitter custody battle over their older son.
"I"m happy," Kelly tells OK! "I think the judge made a good decision. Now both of us will be with Hermes and there is much less stress for me, considering I'm pregnant."
Giersch was awarded two overnight visits per week for the month of February and three per week for March. They all need to come back to L.A. for a minimum of four days, at least twice. During the L.A. stays, Hermes will alternate between the two parents.
The judge also ruled 2-year-old Hermes will bounce between NYC and L.A. for the next two months while the feuding couple tries to hash out a long-term custody arrangement.