NEWS
Kelly Rutherford: "My Son & I Are Very Happy"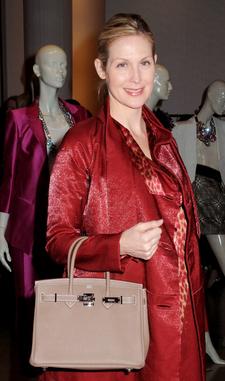 It was a bitter and arduous legal tussle. But Kelly Rutherford says her custody battle with her soon-to-be-ex husband was all worth it.
Just three weeks ago on Jan 23, a judge ruled that the Gossip Girl star could bring her son Hermes with her from L.A. to New York while she was shooting.
But at a party in NYC last night, the very pregnant actress told OK! that the win was already making her life better.
Article continues below advertisement
"My son is doing great, and I'm feeling good and everybody is doing ok," she said at the opening of the Matthew Williamson store.
"I'm happy and it's a relief — it is a relief."
But she did admit the wrangle was tough to get through.
"It's life, and you tell yourself it'll pass," she said.
"People do the best they can, I suppose, and you get through it."
Kelly, who made her name in '90s drama Melrose Place, also spilled to OK! that not only is she not going to appear in the planned remake — but she didn't even get an invitation!
"I haven't heard a word about it," she admitted. "I have heard that they're doing the show, but I think they haven't asked because I'm doing Gossip Girl.
"I wish them luck — I think it's great that they're doing it."
By Oliver Coleman