NEWS
Kelsey Grammer Wants a Rush Divorce So He Can Remarry?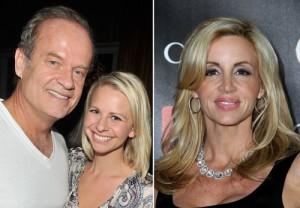 Kelsey Grammer is so hot to marry his girlfriend Kayte Walsh, he's reportedly asked a judge to rush his divorce from ex Camille Grammer, so he can walk (or run) down the aisle as soon as possible. TMZ says Kelsey asked the judge to grant the divorce decree soon, giving him a "bifurcation," which means he'll be divorced and legally able to marry Kayte, but will sort out all the money and financial aspects of his former marriage to Camille at a later time.
Article continues below advertisement
TMZ cites a friend of Camille's, who says, that she is "not surprised but continues to be disappointed at Kelsey's immature and disrespectful behavior."