NEWS
Kendra's "Return to Sender" Moment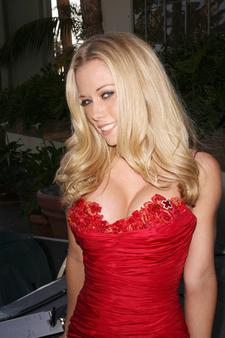 Life outside the Playboy Mansion is a big confusing place... at least if you're Kendra Wilkinson, that is.
The former Girls Next Door star revealed to Celebuzz that there were a few things that took some getting used to in her new life, including how to use the U.S Postal system.
"The first time I mailed something on my own, like a couple of months ago, I didn't put a stamp on it!" she tells the site in a new video. "My mom, she was like, 'Are you serious? You didn't put a stamp on your f*cking mail?' I'm like, 'Dude, I've never been on my own before, how am I supposed to know?'"
Article continues below advertisement
Next up for the busty blonde: another reality show, aptly named Kendra about her new life with hubby-to-be, Hank Baskett.