NEWS
Kenny Chesney's On The Road Again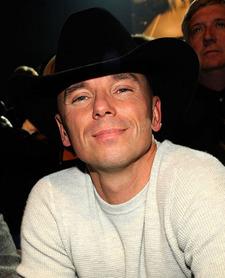 Kenny Chesney spoke to Extra about an accident that happened during his concert last week. The country singer got his foot caught between a moving platform and the stage.
He said, "I was literally in shock for two or three songs." He continued, "I had my foot over the side of the elevator. As it was coming up, the elevator sort of went flush with my foot in the middle and no one could do anything."
Article continues below advertisement
He adds, "It took them awhile to get to me. It's a pretty vulnerable position to be in."
Although Kenny was in pain, he never considered ending the concert early. " I knew those people in the audience had been out there all day. Pure adrenaline is what got me through that show."
For more with Kenny check out tonight's Extra.