NEWS
Kevin Bacon Victim of $50 Billion Ponzi Scheme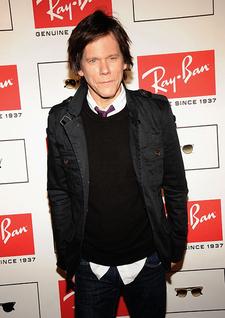 Kevin Bacon and wife Kyra Sedgwick are the latest Hollywood heavyweights to find themselves the butt of former Wall Street financier Bernie Madoff's $50 billion joke Ponzi scheme.
On Tuesday, Bacon's rep confirmed to New York Magazine that the actor and his wife lost money in Madoff's scam, saying, "Unfortunately your report is true. I can confirm that they had investments with Mr. Madoff."
According to the Washington Post, Madoff reportedly told his sons before his arrest this month of his multi-billion dollar scheme. Following the playbook written more than 80 years ago by Charles Ponzi, who used money from new investors to pay juicy returns to old investors.
Article continues below advertisement
Steven Speilberg's Wunderkinder Foundation was also hit, and DreamWork's Jeffrey Katzenberg has lost "millions", reports the Wall Street Journal.