NEWS
Khloe Kardashian Calls Ex a "Loser"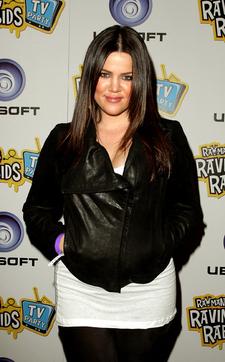 Don't expect Khloe Kardashian to get back with ex-boyfriend Minnesota Timberwolves player Rashad McCants, 24, any time soon.
"He's a loser," she told OK! at the Direct TV Celebrity Beach Bowl. "I just told him it's done."
Khloe, who reveals she broke up with Rashad in Minnesota on Jan. 28 after a seven-month relationship, says she found out some not-so-happy news while she was visiting the basketball player.
Article continues below advertisement
"I found out while I was there things that I didn't want to know so I broke up while I was there," says the 24-year-old, adding that breaking up in person wasn't easy.
"It was much harder but I'm a strong girl," she says. "I had to wait till my next flight. I had to wait a couple hours, which sucks."
Khloe, who came to the Super Bowl in Tampa after the breakup to party away any sadness with sisters Kourtney, 29, Kim, 28, and Kim's boyfriend, New Orlean Saints running back Reggie Bush, 23, says she has no hard feelings against Reggie for hooking her up with Rashad.
"It's not his fault," Khloe says. "I love Reg. And you know what, you never know. Reggie didn't date him, how's he supposed to know?"
Khloe, who was with side-by-side with Rashad celebrating New Years in Vegas this year, says she has no plans for any post-breakup revenge.
"I mean, there's still no hard feelings," she says. "If I see him it's fine. It is what it is."
She's kept her mind off of breakup sorrows by focusing on work. She'll be on Celebrity Apprentice, which starts March 1 and Keeping Up With the Kardashians, whose new season begins March 8.
"I think because we did Keeping Up as a whole we kind of evolved together which is a positive thing," Khloe says, who has the support of her family through the breakup. "I have the best family in the world. My mom, my sisters, my brothers, everyone. I couldn't ask for a better family."
By Laura Lane