NEWS
Is Khloe Kardashian a Kardashian?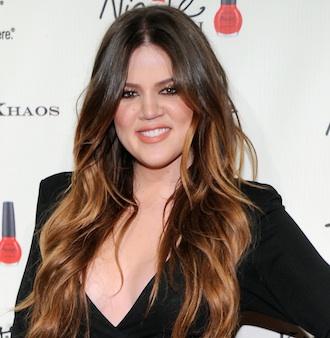 Calling all Kardashian fans! You may recall one episode of Keeping Up With the Kardashians when Khloe Kardashian questioned whether or not her mom Kris Jenner actually gave birth to her. Well, during the episode it was revealed that Kris did indeed give birth to Khloe but the episode didn't address the father.
OK! NEWS: SEE WHAT KHLOE KARDASHIAN LOOKS LIKE AS A BLONDE! The latest scoop picks up where the episode left off. The late Robert Kardashian's ex-wife and widow told Star magazine that he was doubtful about Khloe's paternity. His ex-wife Jan Ashley explained, "Khloe is not his kid -- he told me that after we got married." She added, "He just kind of looked at me and said it like it was a matter of fact. He said, 'Well you know that Khloe's not really a Kardashian, don't you?' And I said...'OK,' and that was it." His widow, Ellen Kardashian, came forward as well after eight years of silence. "Khloe brought it up all the time," she said. "She looked nothing like the rest. She was tall, had a different shape, light hair, curly hair. Didn't look anything like the other three children." OK! NEWS: CHECK OUT KRIS JENNER'S CHRISTMAS GIFT TO KHLOE KARDASHIAN & LAMAR ODOM! She also pointed out that Robert loved Khloe regardless. "But he never would have considered a DNA test. He loved her very much." What do you think about all this? Much ado about nothing or pretty big bombshell? After all, we heart Khloe no matter what!
Article continues below advertisement