NEWS
Khloe Kardashian Starts New Dallas Radio Job & Thanks Fans for Support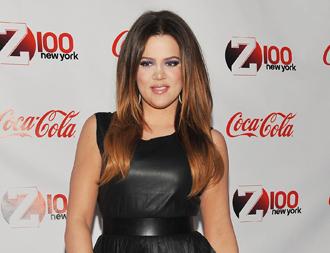 Article continues below advertisement
Khloe will host the hour-long show every weekday from noon to 1 p.m. CST and will feature some celebrity interviews along with playing hit tunes.
During her first show, Khloe chatted with her brother Rob Kardashian and also interviewed The Real Housewives of Beverly Hills star Kyle Richards!
"Khloe, how are you gorgeous?" Kyle said.
"How are you, doll?" Khloe asked.
The ladies chatted about part one of the Bravo reunion show airing tonight!
"That is absolute mental torture," Richards said. "It's like a torture chamber and Andy Cohen is our psychotherapist sitting down with all of us. It's so hard because you're digging up things that we've already put to bed."
OK! GALLERY: KIM KARDASHIAN SIZZLES IN RED TO TO CO-HOST LIVE! WITH KELLY
Khloe also answered questions from callers, including what she misses about living in L.A., but also what she likes about Dallas.
"It's scary being lifted out of your home," she explained, "but I have never felt so loved and welcomed."
After the show, Khloe Tweeted her fans, "You guys are going to make me cry!!! All of your support is so emotional!!! Thank you guys for being so sweet and for listening to my show!"