NEWS
Kid Rock Shotguns Economy, One Beer at a Time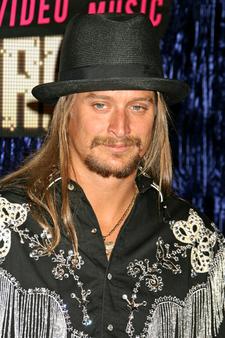 Kid Rock is doing his part to help the wounded economy--or at least his home state of Michigan. The rocker has teamed up with a Lansing brewer to create a new line of beer. The project will benefit all those involved-- the brewer gets a tax credit, and producing the new beer will create about 400 new jobs in the state.
The brewing company's tax credit was approved by the Michigan Economic Growth Authority and valued at $722,957. The company plans to invest $7 million in the project.
Article continues below advertisement
Michigan Brewing Company owner, Bobby Mason, says he hopes to have the Kid Rock branded beer in stores sometime in the spring. The beer's name, style and pricing have yet to be determined, and Kid Rock is working closely with the company to make those decisions.
The brewery currently employs about eight people, and produces about 100,000 barrels a bear a year. Mason says he hopes to double production because of the new Kid Rock beer, and hopes to hire more than 150 employees over the next five years.