NEWS
Kiefer Sutherland Out of Jail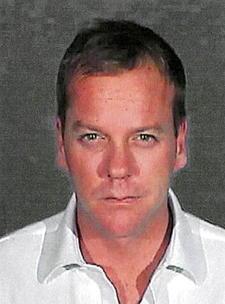 Just after midnight on Jan. 21, actor Kiefer Sutherland was released from a California jail, where the 24 star had served his full 48-day sentence for a Sept. 25, 2007, DUI charge.
Kiefer's stint as a guest at the Glendale City Jail began on Dec. 5, and sources tell OK! that the 41-year-old was everything one could hope for in a prisoner. "He didn't seem to expect any special treatment," one insider reveals to OK!. "Kiefer was there to do his time and pay his debt to society."
Article continues below advertisement
Originally, the actor was to have spent 18 days in jail during the winter hiatus of 24's production schedule, and then complete the remaining days of the sentence after wrapping up the season later in the year. But with the ongoing writers' strike halting production completely, Kiefer rode out the entire 48 consecutive days of his sentence.