NEWS
Kim K Defends Jessica Simpson's Curves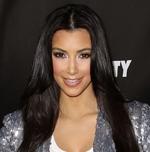 Kim Kardashian knows what it's like to be unfairly nitpicked for her curves. So that's why the reality star — and new Contributing Beauty Editor at OK! — has decided to stand up for Jessica Simpson, whose figure was once again the target of unfair ridicule, most recently by a Burger King-sponsored cartoon during Fox's NFL pre-game coverage.
"Fox shouldn't be making fun of Jessica Simpson who has such an amazing body," Kim tells PopEater.com in an exclusive interview, referring to the cartoon, which featured the Dallas Cowboys making fun of both Jess' ex, quarterback Tony Romo and Simpson's well-known figure.
Article continues below advertisement
Both the network and sponsor, Burger King, apologized earlier this week.
In the animated short, Tony is shown in the skit being asked by the head coach, "Is Jessica around? We sure could use a defensive tackle."
Another Jessica weight crack was made by a cartoon Jason Witten saying, "Unlike Tony, at least Jessica comes up BIG when it counts."
Says Kim, who also dates an NFL superstar, Reggie Bush of the New Orleans Saints, adds, "She's clearly not overweight and laughing about that gives young girls the wrong message."
A great point from someone who knows what's it's like to date an NFL player and has to also try to stay out of the line of fire.