NEWS
Kim Kardashian, Amy Poehler & Jimmy Fallon Make Cameos on '30 Rock' Live!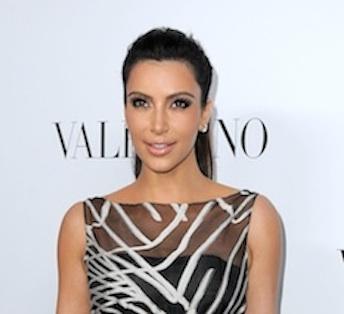 If you watched 30 Rock last night in all its glory for a live episode, then you caught a glimpse of not one celebrity guest but several of them!
OK! NEWS: LINDSAY LOHAN & KIM KARDASHIAN BOTH INVITED TO WHITE HOUSE CORRESPONDENTS' DINNER
Saturday Night Live alums Amy Poehler and Jimmy Fallon stopped by 30 Rock as did Kim Kardashian, Jon Hamm, Danny Pudi and Sir Paul McCartney!
Kim was spotted in the beginning of the show and walked into Jack's office (a.k.a. Alec Baldwin's character), as a Cabletown coworker who needed the restroom. In a funny scene later on, the cross-dressing boyfriend of Jane Krakowski's character proposed to her during the live show while crooning Mad Men's Zou Bisou Bisou.
Article continues below advertisement
OK! NEWS: KIM KARDASHIAN & KANYE WEST HOLD HANDS FOR THE FIRST TIME IN PUBLIC!
At that point, Tina Fey a la her character Liz Lemon said, "Wow, 2.5 mllion people just saw that." She stood to be corrected. After all, Kim appeared with her digital video recorder and quipped, "Now 14 million people just saw that. You're welcome."
Sounds like Kim had a fantastic time on the show. After it wrapped, she Tweeted, "Anyone see 30 Rock tonight??? I had a blast!!!! Love this show!"