NEWS
Kim Kardashian Goes Into Hiding Post- Divorce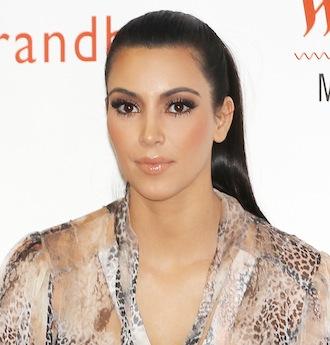 When word spread of Kim Kardashian's pending divorce with Kris Humphries on Monday, the Keeping Up with the Kardashians starlet jetted of to Australia for work, but cut her trip short for some alone time. New reports reveal that the 31-year-old now has plans to stay in hiding for a while to recuperate and take a break from filming her E! reality show.
According to sources at TMZ, Kim may even miss mom Kris Jenner's upcoming birthday party to stay at a secret location and away from the media attention, such as the hoards of paparazzi that showed up when she arrived at LAX on Friday.
Article continues below advertisement
Asides from trying to keep a low profile, sources also say that Kim will not be filming for the family's series until early next year and wants to avoid showcasing the divorce on air, unlike her massive 2-episode wedding special that aired on E! in October.
Kim and Kris were married on Aug. 20 in Montecito, Calif. Kim filed for divorce on Oct. 31.