NEWS
Kim Kardashian Highest Paid Reality Star; Sisters Make Top 10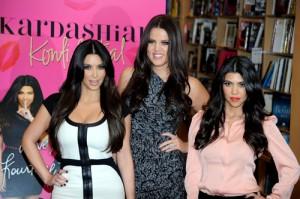 With a booming career ranging from a hit TV show to a variety of endorsement deals, is it any surprise that Kim Kardashian is the highest paid reality star? That's right — Kim tops the list of the reality TV's biggest earners and sisters Kourtney Kardashian and Khloe Kardashian Odom aren't to far behind.
Catch the list of the top 10 highest paid reality TV stars ranked by The Daily Beast, via Just Jared.
Article continues below advertisement
1. Kim Kardashian — $6 million
2. Lauren Conrad — $5 million
3. Bethenny Frankel — $4 million
4. Audrina Patridge — $3.5 million
5. Kate Gosselin — $3.5 million
6. The Situation — $3 million
7. Khloe Kardashian Odom — $2.5 million
8. Kourtney Kardashian — $2.5 million
9. DJ Pauly D — $2 million
10. Kendra Wilkinson-Baskett — $2 million
While the boys from Jersey Shore made the cut, the guidettes didn't! Looks like Nicole "Snooki" Polizzi and Jenni "JWoww" Farley are not raking in the big bucks.