NEWS
The Kardashian Family Fires & Unfollows Longtime Makeup Artist Joyce Bonelli!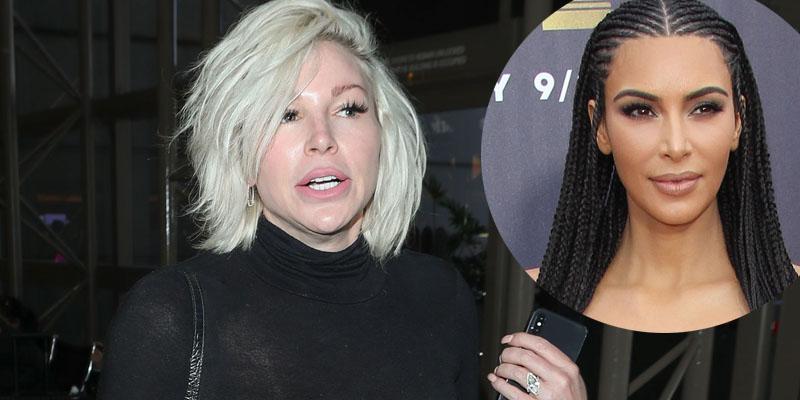 Joyce Bonelli isn't keeping up with the Kardashian's anymore.
"The family doesn't speak to her anymore," an insider told Us Weekly exclusively. "She hasn't worked for them for months." The source explained the split as amicable and the Kardashians just "didn't see it as a right fit anymore."
Despite her birthday shout outs to the ladies, none of the Kardashian family members following Joyce on Instagram anymore. Recently, she sent Khloe a special message on her 34th birthday writing, "ma·tri·arch of lifeeee HAPPY BIRTHDAY !! @khloekardashian HOTTEST BIRTHDAY BOOTY ALIVE! Always got your back. Especially with that glitter. IF*****GLOVEYOU."
Article continues below advertisement
Within the last month, she has also shared photos of Kim's daughter North, as well as a selfie with Kylie.
Are you shocked that the family parted ways with Joyce? Let us know your thoughts!