NEWS
Kim Kardashian Posts Message to Fans & Unfollows Kris Humphries!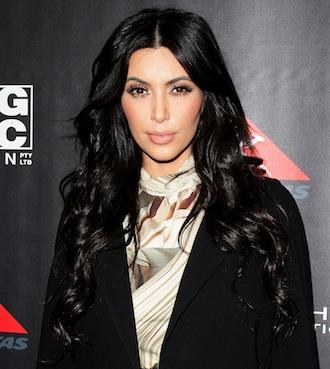 It was merely a day after she filed for divorce, but last night Kim Kardashian unfollowed Kris Humphries on Twitter! Although she previously chastised her brother Rob for doing it by saying it's rude, it looks like she's had enough of not only Kris, but his tweets, too!
On the other side of the coin, the active social media user posted a heartfelt blog post to her fans. It was so recent, in fact, that it sounds like her Dancing With the Stars little brother Rob hadn't even seen it as of show time last night.
Article continues below advertisement
He told reporters, "Honestly we did the show yesterday. I went to bed, then came here. I have no idea what's going on. I mean, she's dealing with it in her own way, I honestly don't even know what you're referring to."
For others in the dark as well, Kim thanked her fans on her web site: "This is probably the hardest thing I've ever had to write. I see all of the support and I am so thankful for my fans, friends and family who are helping me through this difficult time."
She added, "I am not trying to read all the different media reports but its' hard not to see all the negative ones. First and foremost, I married for love. I can't believe I even have to defend this." Indicating she wouldn't have spent so much time on something just for a TV show, Kim indicated, "I share so much of my life on a reality show, that contemplating whether to even film my wedding was a tough decision to make, and maybe it turned out to not be the smartest decision. But it's who I am! We filmed Kourtney giving birth, Khloe getting married, break ups, make ups, our best moments and our worst moments. These were real moments. That's what makes us who we are. We share, we give, we love and we are open!" Plus, she pointed out that she's a "hopeless romantic! I love with all of my heart and soul. I want a family and babies and a real life so badly that maybe I rushed into something too soon." Also adding that she never had the intention of hurting anybody, Kim set the record straight on rumors she made millions of dollars off her wedding day. "These reports are simply not true and it makes me so sad to have to even clarify this." She'll donate the money for all of her gifts to the Dream Foundation.
She added, "I'm sorry if I have hurt anyone, but my dad always gold me to follow my heart and I believe now that I really am."
Reporting by Gena Oppenheim