NEWS
Kim Kardashian Shoots Down Engagment Rumors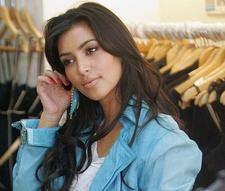 In response to an online story yesterday claiming that Kim Kardashian's rep had confirmed the reality star had gotten engaged to her boyfriend, football star Reggie Bush, the big-bootied beauty went onto her own blog to clear the matter up.
"I am not engaged!!!" writes Kim, who apparently loves exclamation points. She explains that her publicist had been talking to a magazine reporter earlier in the day and "and accidently referred to Reggie as my fiance so they posted the news on their website! There have been so many rumors flying around recently about Reggie and I being engaged that she assumed we were!"
Article continues below advertisement
Just to point the old blame finger one last time, Kim adds: "It's totally my publicist's fault haha."