NEWS
Kim Kardashian's New Man — The Donald?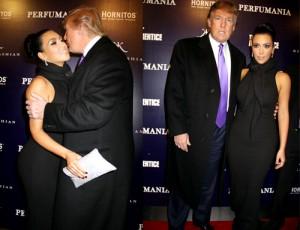 Is The Donald Kim's new man? Just kidding! Unfortunately for Donald Trump, we doubt anyone thinks he's Kim Kardashian's new boyfriend after the twosome attended an event together in NYC on Wednesdaywith Piers Morgan to celebrate the socialite's appearance on The Apprentice.
It's really too bad for The Donald. A hot young mistress might given him just enough of a rebel edge to counter his hair, which seems to be constantly rebelling against the laws of nature (and style). Though, Donald does already have quite the sexy younger partner in his wife of almost six years Melania Trump.
Article continues below advertisement