NEWS
Kim Kardashian's Wedding: She Picks the Dress!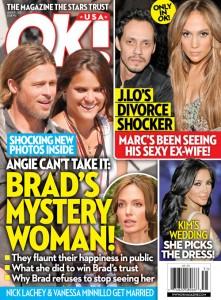 Any bride knows that choosing the perfect dress is one of the most important decisions that goes into a wedding. The same is true for Kim Kardashian, who's set to marry fiancé Kris Humphries later this summer. Kim, 30, has been spending hours working with designer Vera Wang and her team to create a dress that will be beautiful, memorable and completely unique. And we've got the details in this week's issue of OK!.
Article continues below advertisement
"Even though we are her maids of honor, we haven't really helped out because Kim knows what she is doing," Khloe reveals to OK!. "She has everything under control."
OK! GALLERY: KIM KARDASHIAN & VERA WANG GET TO WORK DESIGNING KIM'S WEDDING DAY DRESSES?
Weeks ago, Kim showed up at Vera's office with her sisters and a bunch of drawings. She considered several gowns (see more at right), including a goddess-style dress with one shoulder covered. However, it wasn't just right.
Article continues below advertisement
And when the big day comes, Vera will be there to make sure the bride is happy. "Vera, of course, is coming to the wedding," says a pal. "She'll be on hand to make sure everything is perfect."
FOR MORE ON KIM'S WEDDING PICK UP THIS WEEK'S ISSUE OF OK! ON SALE NOW!