NEWS
Kim & Reggie: No Place Like Home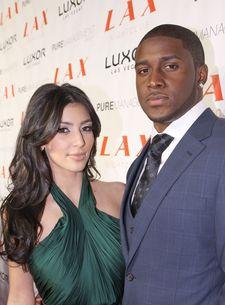 She may be hosting a New Year's Eve bash at Las Vegas's LAX nightclub, but Kim Kardashian is no party girl.
The Keeping Up with the Kardashians star says she and New Orleans Saints beau Reggie Bush, 23 are homebodies at heart. "We love to cook and play Scattergories," Kim, 28, tells OK!. "That's the only thing I beat him at."
The sexy starlet, whose Playboy photoshoot was documented on her reality show, says she'll never pose nude again. "It was a one-off," she recently said. "I don't think I'll do Playboy or anything like that again."
Article continues below advertisement
Kim also says that during football season she likes to think of herself as Reggie's "lucky charm."
"I don't have to sneak into games. I'd like to think I was his good luck charm, but I'd also like to think he plays at his best even when I'm not there."