NEWS
Kirk Cameron's Real Growing Pains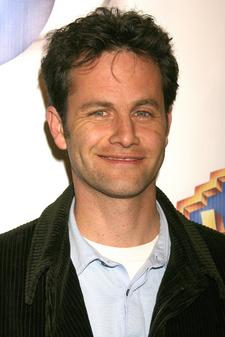 Former Growing Pains star Kirk Cameron has done some real life growing recently-he gained 15 pounds to play a fireman for a new movie role.
The sitcom icon, who stars in the Christian-themed film Fireproof, premiering September 26, tells OK! that he had to bulk up to look believable for the part. And he turned to his sister Candace Cameron Bure's Russian hockey player husband, Valeri Bure, for fitness advice.
Article continues below advertisement
"I had to put on 15 pounds of pure muscle to be able to do some of the things that were required, pulling people out of buildings. I did all my own stunts," he tells OK! And Kirk gives all the credit to the former Full House star's athlete husband, Valeri.
"He said, 'so, you want me to pump you up.' He put me on the high protein vitamin supplement shakes and I worked out like a crazy man!"
Kirk, 37, who has been married to his former Growing Pains co-star Chelsea Noble for 17 years, isn't sure if he'll keep his new buff look. "It depends. Whatever my wife likes! I'll have to ask her."